'Have you heard of the Koku Island' is a book about three friends who leave on a faraway island and are happy to welcome visitors, it tells about the importance of dreaming and staying curious.
The book currently has nine chapters and is in the making.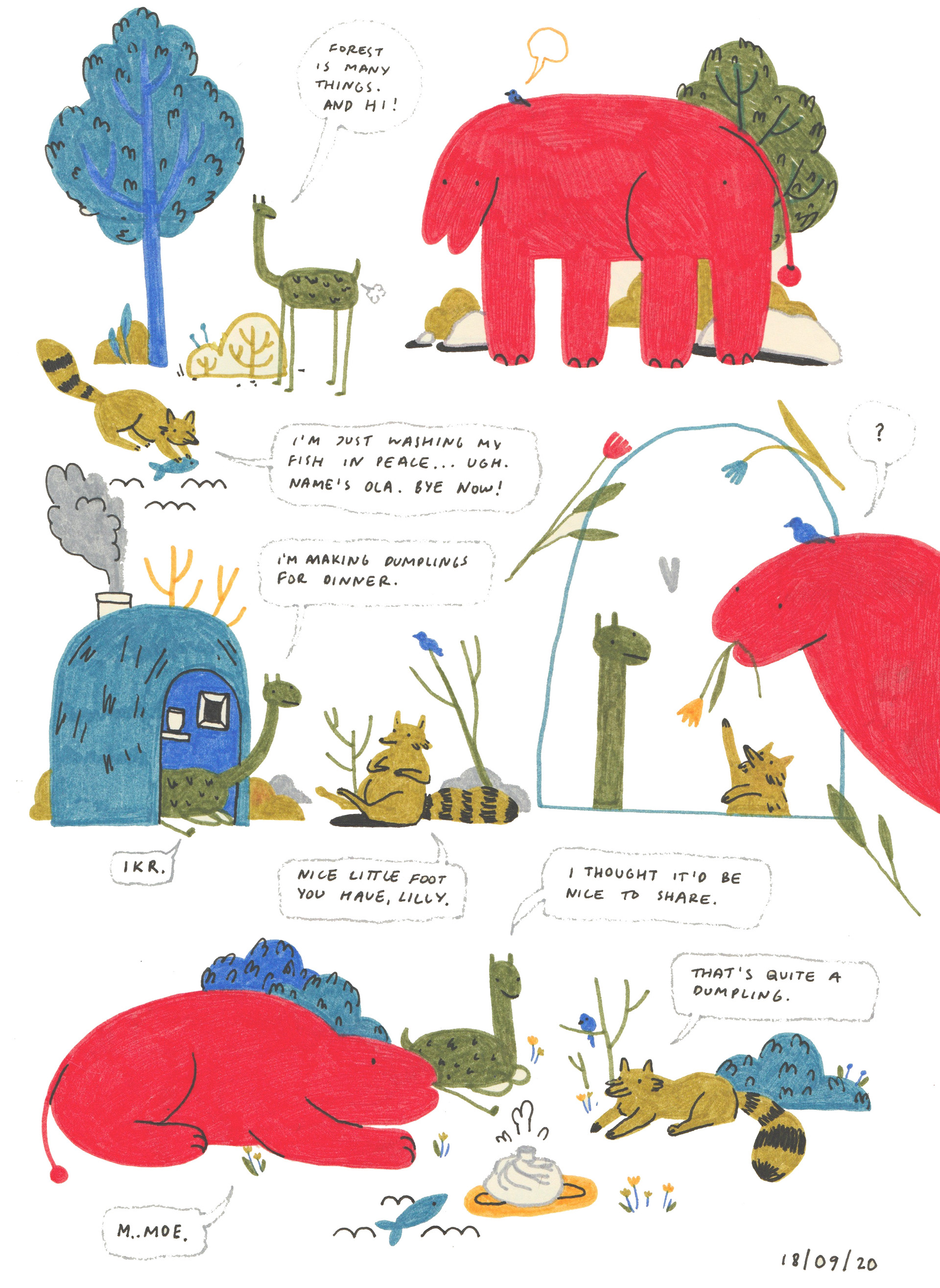 These are the first sketches, when I started developing the characters and the narrative style. With this story I was exploring a very 'free' comic layout, there the different actions are not constricted by dividers or interrupted by solid lines.
Above you can see the printed prototype that I made recently. Pastel pages, binded together inside a red hard cover.
This is the end of the first book, I hope to keep working on it and make it a real publication in the near future. The process of making it brought me much joy and the feedback I got so far from my friends and peers has been great. I hope you like it as much as I liked making it.